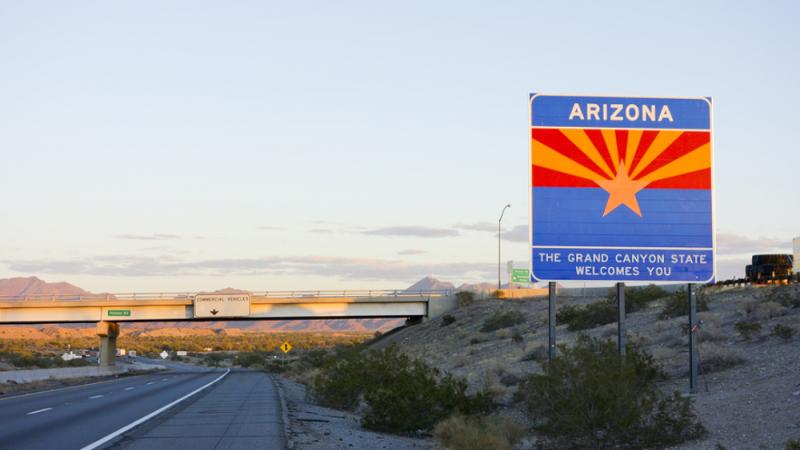 Early this morning, the House Committee on Transportation and Infrastructure advanced the Investing in a New Vision for the Environment and Surface Transportation (INVEST) in America Act, a plan to reauthorize national surface transportation funding and infrastructure investment.
It would authorize nearly $500 billion over five years to address some of the nation's most urgent infrastructure needs. Arizona would receive an estimated $5.37 billion in highway funding and additional funds for transit over the life of the bill.

"This bill is an essential investment in our nation's infrastructure, from highways to rail to transit. But it's also so much more than that: It helps us meet our responsibility to combat the urgent threat of climate change. It lifts our Native American communities. It expands public transportation options, from buses to rail. And importantly, it is a game-changing, long-term investment in my home state of Arizona," Stanton said, speaking during the marathon committee markup that lasted more than 17 hours, and ended shortly before 5 a.m. EST.
Video of Stanton's full remarks during the hearing are available HERE.

This year, the Committee formally accepted requests for member-designated projects. Six of the projects Stanton advanced in partnership with state and local governments were included in the legislation, totaling more than $19 million and benefitting every municipality in Arizona's Ninth District.

Stanton has also made it a top priority to push for short and long-term investments in projects that would lift Tribal communities, and fought to include several key provisions to ensure transportation needs in Indian Country are addressed.
Additional provisions championed by Stanton include:
ROCKS Act, H.R. 611 – To make infrastructure construction in Arizona more sustainable and ensure supply materials are available to support our growing population, the bill incorporates Stanton's bipartisan legislation to require the Department of Transportation (DOT) to establish a working group of state, local and tribal officials to evaluate the availability of transportation-related construction materials, like aggregates, and recommend options for continued access to these important resources. The working group will report to the DOT Secretary with any findings and recommendations to reduce the cost and environmental impacts of the transportation construction supply chain.
Small Community Transit Improvement Act, H.R. 2306 – To support high-performing transit districts, the bill includes Stanton's legislation to increase the set-aside for the Small Transit Intensive Cities program to three percent to help communities like Flagstaff continue to serve residents in Northern Arizona.
Support the Construction of Interstate 11 – The bill would provide $12 billion ($4 billion set-aside for bridges) for projects of regional and national significance, like I-11 to connect Phoenix to Las Vegas—the only two major metropolitan areas in the United States not connected by an interstate. Stanton has advocated for the project throughout his time in Congress, recently raising the issue with Secretary Pete Buttigieg during a hearing, and urging President Biden and Secretary Buttigieg to move forward with an environmental review.
Increase the Capital Investment Grant (CIG) Federal Cost Share – The bill increases the federal cost share for certain CIG projects, including the North West Light Rail Extension in Phoenix. The provision could provide up to an additional $40 million in federal funding for the light rail project.
Adds Zero Emission Vehicles to current weight exemption – This provision adds zero emission vehicles to an existing weight limit exemption. Under current law, natural gas and battery electric vehicles are allowed to exceed the 80,000-pound weight limit on Interstate highways by 2,000 pounds. The exemption recognizes that the technology in these vehicles is heavier than the systems in diesel-powered trucks and as a result are unable to haul the same amount of freight. This will support the development and deployment of zero emissions vehicles by leveling the playing field with traditional diesel trucks. It ensures that newer technologies that offer environmental, clean energy as well as business performance benefits, are competitive.
A New Tribal Funding Reporting Requirement – The provision requires the Department of Transportation to submit an annual report to the House Committee on Transportation and Infrastructure and Senate Committee on the Environment and Public Works on funding allocated to Indian tribes. The report will provide important information on highway, transit and safety dollars reaching tribal communities in order to help inform whether additional program changes are needed to ensure tribes get their fair share of transportation dollars through competitive and formula programs; and it will provide information on state funding provided to tribal communities.
The INVEST in America Act is scheduled to come to the House floor the week of June 28.
A fact sheet for the INVEST in America Act is available HERE, a section-by-section is available HERE, and full bill text is available HERE.