Arizona's 4th District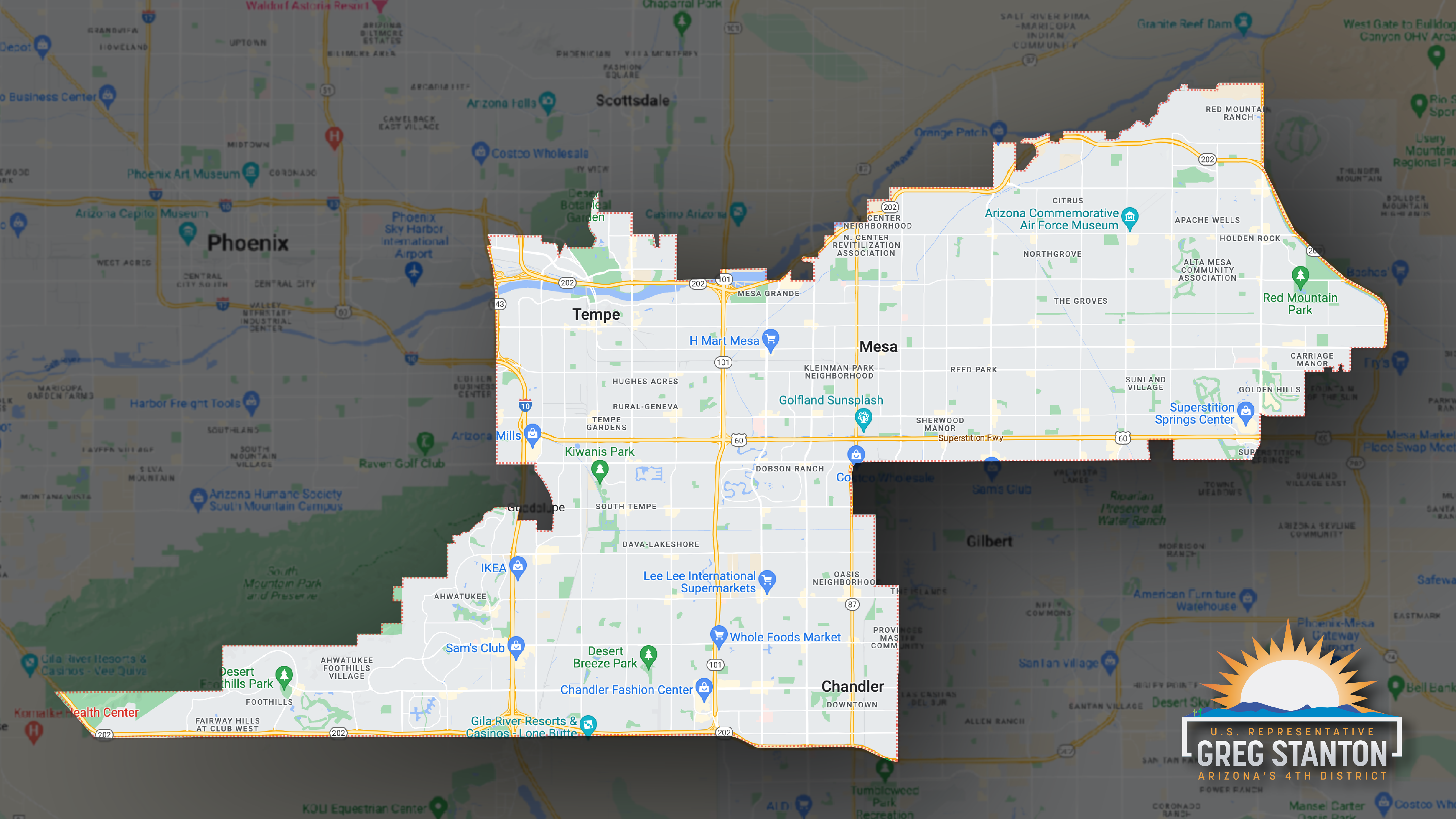 Arizona's 4th Congressional District is entirely within Maricopa County. The district includes all of Tempe, the Ahwatukee Village of Phoenix, and large parts of Mesa and Chandler.
Arizona State University, one of the nation's largest public research universities, is located in the heart of District 4. ASU's main campus in Tempe serves over 50,000 students and supports tens of thousands of jobs across the region. ASU has been ranked the most innovative university in America eight years in a row by U.S. News & World Report.
With a high quality of life, reliable transit and infrastructure, and a highly-skilled workforce, Arizona's 4th District is a excellent place to do business. The East Valley has been growing exponentially—during the past year, dozens of companies have relocated or expanded in the region, bringing thousands of jobs with them.
The area is already a hub for high-tech design and manufacturing—including the growing semiconductor industry—as well as the aviation, defense, financial services, biosciences and health care sectors.
But the backbone of our District are the countless small and local businesses—many of my favorites are in Mekong Plaza and Main Street in Mesa and the heart of Downtown Chandler.
Our district is proud to host numerous attractions that bolster the local economy. Venues like the Mesa Arts Center, Tempe Center for the Arts on Tempe Town Lake, Gammage Auditorium (designed by renowned architect Frank Lloyd Wright) and many others, as well as world-class museums and galleries, are located in AZ04. And every spring, you can enjoy the beautiful Arizona weather at a Spring Training game!
If you are looking for contact information for the District Office, you can view our Offices page. If you have any questions, feel free to email us.