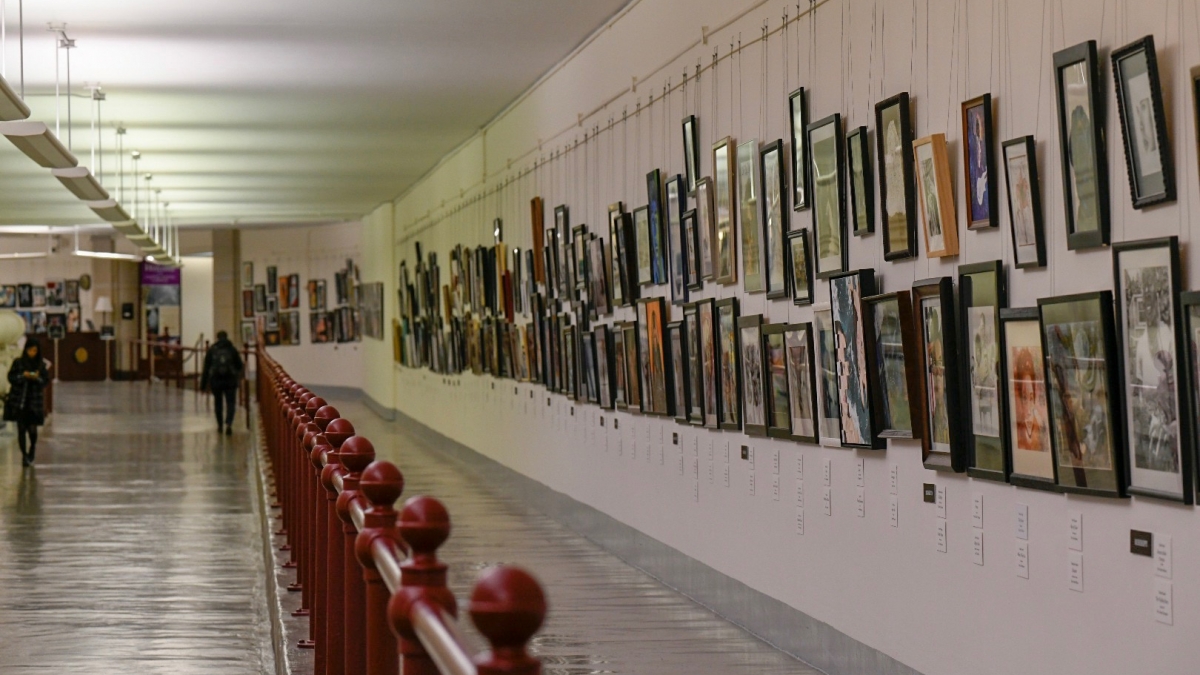 Young artists from Arizona's ninth congressional district are encouraged to showcase their artwork and compete in the 2022 Congressional Arts Competition. Rep. Greg Stanton's office launched the competition today, continuing the long-standing tradition. Since the first contest in 1982, the U.S. House of Representatives hosts the nation-wide high school arts contest each spring to recognize and promote the arts. More than 650,000 high school students have participated in the national competition.
Congressman Stanton's office is currently accepting artwork submissions from eligible high school students. Any student currently attending a high school in Arizona's ninth congressional district is eligible to enter.
The artwork must adhere to the following requirements:
Artwork must be two-dimensional
Artwork can be no larger than 26 inches high, 26 inches wide, and 4 inches deep, including the frame.
No framed piece should weigh more than 15 pounds.
Accepted mediums for the two-dimensional artwork are as follows:
Paintings: oil, acrylics, watercolor, etc.
Drawings: colored pencil, pencil, ink, marker, pastels, charcoal (It is recommended that charcoal and pastel drawings be fixed.)
Prints: lithographs, silk screen, block prints
Mixed Media: use of more than two mediums such as pencil, ink, watercolor, etc.
Collages (must be two dimensional)
Computer-generated art
Photographs
Each entry must be original in concept, design, and execution and may not violate U.S. copyright laws. Any entry that has been copied from an existing photo or image (including a painting, graphic, or advertisement), that was created by someone other than the student is a violation of the competition rules and will not be accepted.
Work entered must be in the original medium (that is, not a scanned reproduction of a painting or drawing).
Artwork will hang in the halls of Washington for the duration of the exhibit. Students should only submit artwork they will not need for other purposes.
Any artwork that does not meet these requirements will not be accepted. You must complete and submit the student information and release form with your entry. Please also carefully review this guide discussing plagiarism and copyright.
All student's artwork should be scanned, emailed to jillian.mclaughlin@mail.house.gov or brought directly to our District Office at 2944 North 44th Street Suite 150 Phoenix, Arizona 85018 by Wednesday, April 27th.
If you have any questions, please email at jillian.mclaughlin@mail.house.gov or call (602) 956-2285. We look forward to your participation in the 2022 Congressional Art Competition.