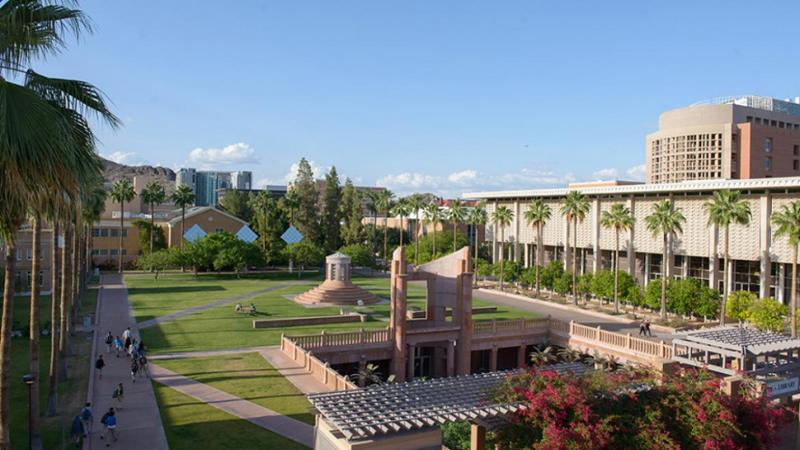 Today, Rep. Greg Stanton announced more than $471 million in emergency funding for Arizona community colleges, universities, and students under the American Rescue Plan. Ten Arizona institutions will receive funding—Arizona State University will receive more than $191 million, and Mesa Community College will receive $31 million. More than half of the funds will be distributed in the form of emergency cash assistance grants to students who are facing hunger, homelessness, and other hardships.
The institutional funding will help colleges and universities cope with the severe financial fallout from the COVID-19 pandemic, support vaccination efforts for students and campus communities, and retain and reengage students whose education was disrupted by the pandemic.
"The pandemic caused many students to press pause on their education. Left unaddressed, many students may not return to the classroom, causing an education gap that could have devastating consequences for Arizona's economy and workforce pipeline for years to come," Stanton said. "This funding is critical to ensure every student has the opportunity to continue and complete their education and enter the workforce."
The American Rescue Plan provided $36 billion for nearly 3,500 public and private, nonprofit colleges and universities nationwide. including more than $10 billion to community colleges, approximately $190 million to Tribally Controlled Colleges and Universities (TCCUs), more than $6 billion to minority-serving institutions such as Hispanic-Serving Institutions (HSIs), and more than $2.6 billion to Historically Black Colleges and Universities (HBCUs).

Students should contact their institutions for more information about how they can apply for an emergency grant.
Find a full breakdown of the funds HERE.

Read more about emergency education funding under the American Rescue Plan HERE.