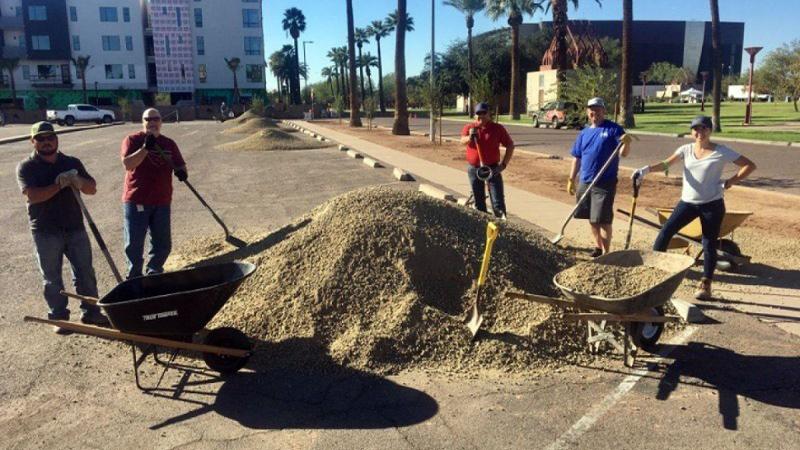 Today, Rep. Greg Stanton's bipartisan bill to make it easier for growing communities to access aggregates resources—the stone, sand and gravel products essential to all construction and public works projects—earned the endorsement of the New Democrat Coalition (NDC).

"To build the infrastructure we need to support our growing population, we have to consider where our building materials come from and how we move them to construction sites. Arizona has been a leader in innovative policies to address this challenge—and now we're applying those lessons at the federal level," said Stanton. "The New Democrats agree—as we continue to craft a bold infrastructure package, we need to ensure smart, sustainable and cost-effective building practices."

A companion bill to Stanton and Rep. Troy Balderson's (R-Ohio) ROCKS Act was introduced last month by Sens. Mark Kelly and Rob Portman (R-Ohio).

The NDC Infrastructure Task Force, of which Stanton is a member, outlined its priorities for upcoming infrastructure packages in a letter to Rep. Peter DeFazio (D-Oregon), who chairs the House Transportation and Infrastructure Committee. The Committee, of which Stanton is the only member from Arizona, is expected to consider surface transportation reauthorization legislation next week.

The New Democrat Coalition is comprised of 94 forward-thinking Democrats who are committed to pro-economic growth, pro-innovation, and fiscally responsible policies.
The full letter is available HERE.