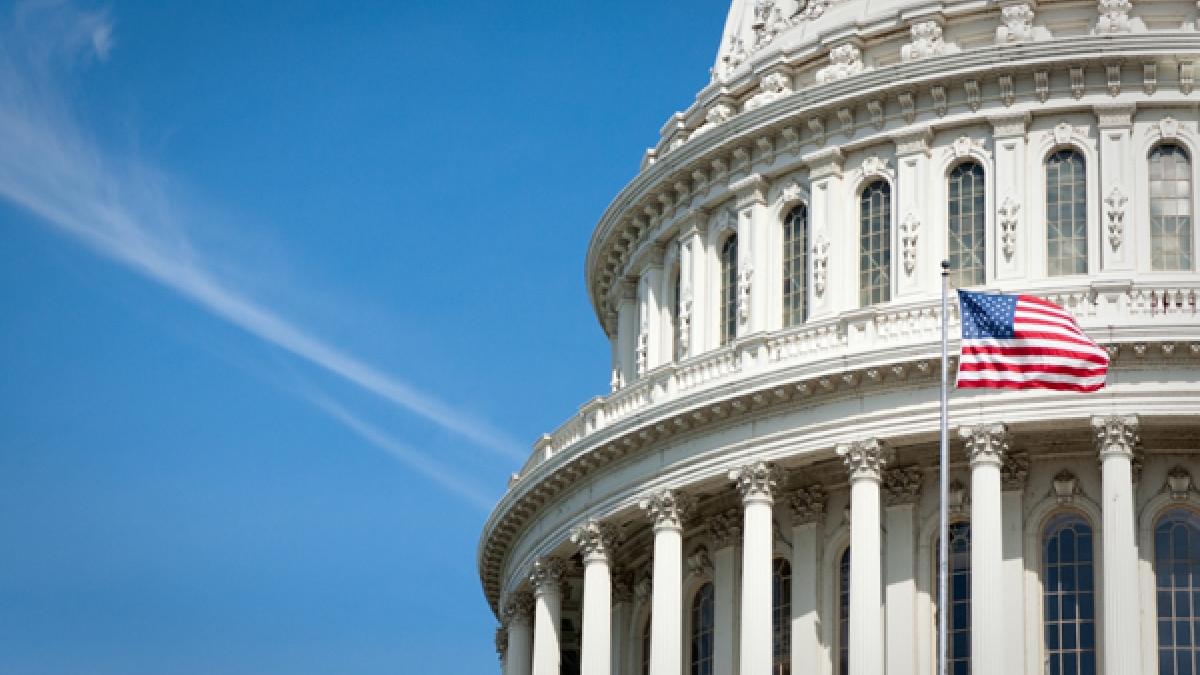 This week, Rep. Greg Stanton and 17 members of the U.S. House of Representatives from both parties announced the formation of the 'Congressional Caucus of Former Local Elected Officials,' focused on ensuring local priorities are heard in Washington.
Stanton will co-chair the Caucus with Rep. Gerald Connolly (D-Va.), Rep. David Joyce (R-Ohio), and Rep. Kay Granger (R-Texas).
The bipartisan group was formed in coordination with the National Association of Counties (NACo) and National League of Cities (NLC) and brings together members of Congress with prior service in local government to improve intergovernmental partnership, provide up-to-date information about mutual policy interests to members of Congress and their staffs and ensure the local government voice is heard in federal decision-making.
"As former local elected officials, we intimately understand the power cities and counties have to make meaningful change and improve people's lives. Local leaders need strong partners in the federal government—and when we work together, we can deliver results faster and better serve the needs of our communities," said Rep. Stanton, former mayor of Phoenix, Arizona.
"More than 200 million people live in America's communities—and this new caucus will focus on the issues that matter most to those hometowns, from the ongoing recovery from the pandemic to longstanding issues like broadband access, workforce development and rebuilding our infrastructure" said Rep. Granger, former mayor of Ft. Worth, Texas.
"The voices of America's local leaders have never been more important. For years, former local officials in Congress have committed to uplifting local priorities and needs to our peers in Congress, and I'm thrilled to see this caucus take the next step forward," said Rep. Connolly, former chairman, Fairfax County, Virginia, Board of Supervisors
"As former local elected officials, we have a lot of experience working across party lines to deliver tangible results for our communities. That experience couldn't be more critical as we work to help Americans in our counties, cities, towns and villages respond to and recover from the COVID-19 pandemic. I'm proud to have spent my entire career serving the community where I was born and raised and I look forward to working with my fellow colleagues in this caucus, regardless of which side of the aisle they sit on, to address the challenges they face in their everyday lives," said Rep. Joyce, former Geauga County, Ohio Prosecuting Attorney.
Video of the announcement is available HERE.
Full list of the Caucus members:
Rep. Gerry Connolly (D-Va.) – Co-Chair
Rep. David Joyce (R-Ohio) – Co-Chair
Rep. Kay Granger (R-Texas) – Co-Chair
Rep. Greg Stanton (D-Ariz.) – Co-Chair
Rep. Jake Auchincloss (D-Mass.)
Rep. Nanette Diaz Barragan (D-Calif.)
Rep. Salud Carbajal (D-Calif.)
Rep. Jerry Carl (R-Ala.)
Rep. Buddy Carter (R-Ga.)
Rep. Steve Chabot (R-Ohio)
Rep. Yvette Clarke (D-N.Y.)
Rep. Peter A. DeFazio (D-Ore.)
Rep. Mark DeSaulnier (D-Calif.)
Rep. Anna Eshoo (D-Calif.)
Rep. Grace F. Napolitano (D-Calif.)
Rep. Mark Pocan (D-Wis.)
Rep. Tom Suozzi (D-N.Y.)
Rep. Bennie Thompson (D-Miss.)