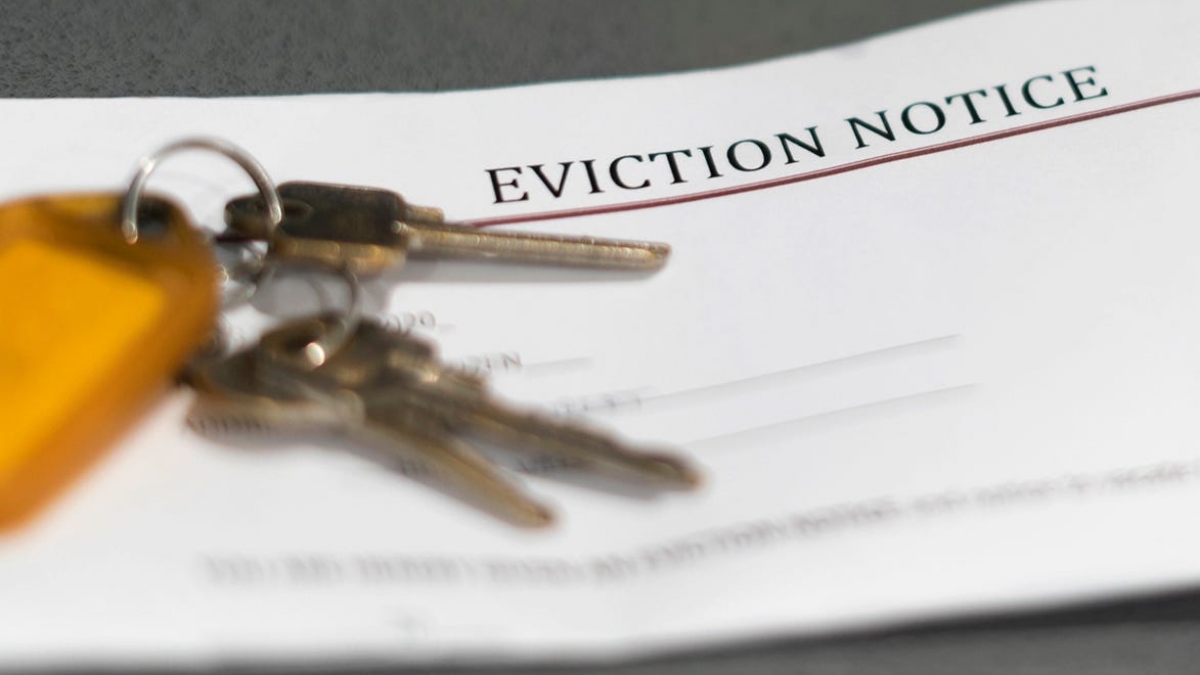 Rep. Greg Stanton today introduced legislation to help protect renters facing eviction due to COVID-19 from long-term financial consequences. Stanton says the measure is a first step to address the nation's growing eviction crisis.
H.R. 1594, the COVID-19 Eviction Consumer Report Fairness Act, would require all Credit Reporting Agencies to exclude evictions, any information related to evictions, or any proceedings seeking evictions, from consumer reports between March 13, 2020 through 120 days after the date the President terminates the national emergency.
The bill has already earned the support of the National Housing Law Project, the National Low Income Housing Coalition, the Southwest Fair Housing Council and Community Legal Services of Arizona.
The CARES Act included credit reporting protections for consumers' loan payments during the COVID-19 pandemic, including late credit card and car payments—but not for evictions.
In Arizona, between 211,000 and 274,000 households are at risk of eviction, according to a November 2020 report from the University of Arizona Innovation for Justice program and the National Low Income Housing Coalition (NLIHC). Nationally, the figure is between 6.6 million and 9.5 million households at risk—and the estimated public costs of eviction-related homelessness at those rates could reach as high as $128.5 billion.
"The pandemic has caused so much financial hardship to millions of Americans. Without this important relief for renters, our credit reporting system could continue to needlessly punish hardworking families for years to come," Stanton said. "When you're at your lowest, unsure if you're able to keep a roof of your family's head, you likely aren't considering the long-term impact of an eviction on your personal credit. By preventing renters' credit opportunities from being dragged down by pandemic-evictions, families will have peace of mind as they build back and recover from this crisis."
Individuals who have been evicted during the COVID-19 pandemic face an uncertain future due to the long-lasting effects of these evictions on consumer reports. Although evictions do not show up on credit score reports, they may appear on other consumer reports. Even information related to evictions and proceedings seeking evictions may also appear on these reports, making it more difficult to rent housing in the future. Additionally, it may also impact renters' ability to get approved for a credit card or other loans. [Source]
National housing organizations have been sounding the alarm that United States is "facing the most severe housing crisis in its history." [Source] The eviction crisis is widespread: one in four renters have no or slight confidence they can pay next month's rent on time and another quarter have only moderate confidence they can do so. [Source] And the U.S. Census Bureau survey showed an estimated 12.4 million adult renters are behind on payments.
Stanton's bill limits its scope to evictions or eviction proceedings as a result of the pandemic. Though there have been eviction moratoriums in place at the state and federal level, The Arizona Republic reported that more than 900 evictions were filed against tenants in Arizona who likely should have been protected by the federal CARES Act.
"Rent relief and a federal eviction moratorium are necessary to keep Americans safe during the pandemic emergency, but some of the implications of the COVID rental crisis will continue long after the pandemic is over. We are grateful to Congressman Stanton for introducing the COVID Eviction Consumer Report Fairness Act, which will ensure that tenants' are not punished for pandemic-related eviction filings, judgements or arrearages that accrued through the duration of the emergency. This will limit damage to renters and ensure the COVID crisis does not limit housing choices in the future," said Shamus Roller, Executive Director of National Housing Law Project.

"Without significant federal intervention, our nation will experience an eviction crisis that will put lives risk, undermine public health, and have long-term negative consequences that harm renters for years to come," said Diane Yentel, President and CEO of the National Low Income Housing Coalition. "Eviction records make it difficult for renters to find stable housing, pushing families deeper into poverty. Congressman Stanton's COVID Eviction Consumer Report Fairness Act would ensure that eviction records do not follow renters into the future, an essential part of any comprehensive plan to address long-term housing stability."
"Unfortunately, during the pandemic, many families lost their employment. While they are working with their landlord to pay as much as they can and applying to all available rental assistance, help does not come quickly enough, and the landlords are receiving eviction judgments against these families. With the loss of employment, families are looking to find alternative cheaper but decent housing. However, once a judgment is on a families' credit history, they now have a barrier to any other adequate housing. They are stuck. They cannot continue to pay the rent of their current landlord, and their credit now prohibits them from finding cheaper, safe housing," said Pamela Bridge, Director of Litigation and Advocacy at Community Legal Services of Arizona.
"The Southwest Fair Housing Council supports Representative Stanton's bill to amend the Fair Credit Reporting Act to exclude information relating to certain evictions during the COVID-19 pandemic from consumer reports. The economic devastation wrought by the pandemic has disproportionately impacted people of color, persons with disabilities, and families with children through job loss and eviction. The Fair Housing Act mandates that we expand housing choice for all. Evictions due to COVID-19 should not limit housing choice as people recover physically, emotionally, and economically from the pandemic," said Jay Young, Executive Director of the Southwest Fair Housing Council.
Related Items: