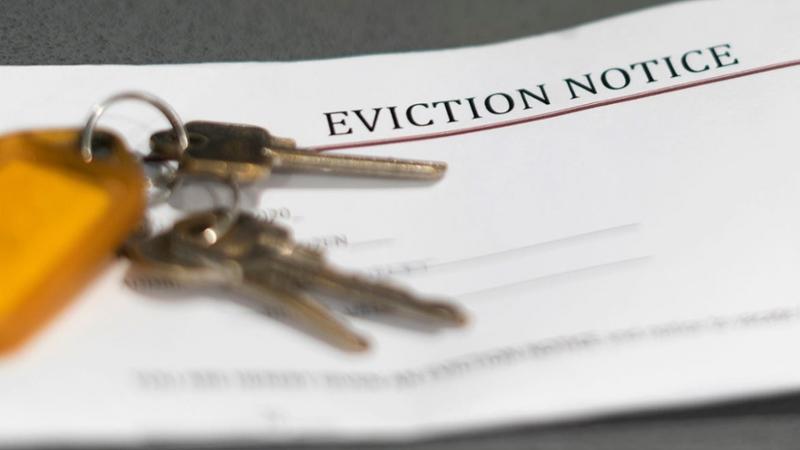 Many families in our community are struggling to pay rent. As Arizona and local governments work to get emergency rental assistance to those in need, the Centers for Disease Control and Prevention has extended its eviction moratorium through October 3, 2021 to help struggling families remain in their homes.

If you or someone you know needs financial assistance to pay rent or avoid eviction, this information may be helpful—please share it!

The CDC's order prevents tenants from being kicked out of their homes when the sole reason is inability to pay. A tenant seeking protection under the order must present a sworn statement, called a declaration, to their landlord. All adults listed on the lease or rental agreement should complete the declaration.

Download the Eviction Protection Declaration form here.

Descargue el formulario de Declaración para protección contra desalojos aquí.

Tenants covered under this protection must meet these conditions:
The individual has used best efforts to obtain all available governmental assistance for rent or housing;
The individual either (i) earned no more than $99,000 (or $198,000 if filing jointly) in Calendar Year 2020 or expects to earn no more than $99,000 in annual income for Calendar Year 2021 (or no more than $198,000 if filing a joint tax return), (ii) was not required to report any income in 2020 to the U.S. Internal Revenue Service, or (iii) received an Economic Impact Payment (stimulus check).
The individual is unable to pay the full rent or make a full housing payment due to substantial loss of household income, loss of compensable hours of work or wages, a lay- off, or extraordinary8 out-of-pocket medical expenses;

The individual is using best efforts to make timely partial rent payments that are as close to the full rent payment as the individual's circumstances may permit, taking into account other nondiscretionary expenses;

Eviction would likely render the individual homeless—or force the individual to move into and reside in close quarters in a new congregate or shared living setting— because the individual has no other available housing options; and

The individual resides in a U.S. county experiencing substantial9 or high10 rates of community transmission levels of SARS-CoV-2 as defined by CDC.
Although the CDC's order does not require you to provide any proof with the declaration, landlords may challenge your statements. The National Low Income Housing Coalition and National Housing Law Project recommend renters keep documents on hand in case a court allows your landlord to challenge the declaration.
My office has compiled a comprehensive guide to resources for families struggling to pay their mortgage, rent or utilities (en Español). This guide is regularly updated as additional federal housing assistance funds are distributed to communities.

We're here to help—don't hesitate to reach out to my office with questions, either by calling (602) 956-2463 or visiting my website. You may also consider reaching out to Community Legal Services or the Southwest Fair Housing Council.